Can you believe it...
some of you are already back at school... I am so sorry!!!
I am thinking where did JULY go???
Am I the only one???
alrighty...
thanks to this month's sponsor...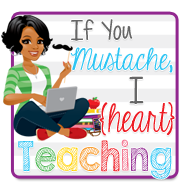 such a cute blog and Miss Emerald is the SWEETEST!!!
so pretty much I think everything is pretty self explanatory...
NEEDING is about my classroom...
some of my tiles were messed up during the summer cleaning so they have to replace them...
my room is a mess
furniture is everywhere
it will get done...
my mamma, dad, and hubs have been up there helping me get stuff done...
I couldn't do it without them
I'll post pics next week...
if you follow me on Insta...
@farleyfarleyfarley
I have already shown some of the things I have been working on
hurry grab your phone before you forget and follow me!!!
I think you can do it on your puter too but it isn't the same...
ok I will wait..... go follow me
w
a
i
t
i
n
g
you done yet...
ya following yet???
********* squirrel**********
now entering a shameless plug
beginning NOW....
many of you know about my CURRENTLY for the Classroom...
if you don't now you do...
it is designed for you to use in your classrooms :)
from pretty colored pages to very ink friendly versions
anywho click on the pic and go check it out...
BUT... I have another one...
this one is filled with 25 of the past CURRENTLY templates... yeppers...
I picked the CURRENTLYS that had appropriate questions and put them in a product for you...
they print out beautifully because... they are the FULL color versions...
click on the pic to check it out

******** shameless plug over*****



so you ready for your template??
first let me lay down the law...
you know they put those warning labels on sctuff because somebody did it...dumby
well I'm laying the law... because somebody done gone and done it...dumby
PLEASE PURTY PLEASE
when you link up...
please link up to the specific post that has your CURRENTLY
do not link to your store
do not link to your blog homepage
do not link to TEN random pages on your blog (and you never even did the CURRENTLY at all...
I caught your booty and deleted all of them... dumby)
and if it happens again... I will just leave you up a little for others to notice and then send you a nice note and then DELETE...
swoosh be gone...
ain't got time for that
TRU DAT
with that being said...
please PLEASE PURTY PLEASE
do the rule of 3
look at the 2 links ahead of you and comment on them
and then look at the link after you and comment...
of course you can comment on any and all you want
and please purty please
make them meaningful comments...
like you actually read their posts *wink*
ya know what I mean *wink*
and before I leave you with your template...
if you have no clue how to do this...
there is a TAB at the top of my blog that says CREATIONS
click on it...
scroll
d
o
w
n
and you will see links on how to join the party
ok phewwww... that is done
and now here ya go