**** please read below my CURRENTLY to see how I want to help Wimberley****
OH MY GOSH!!!
so raise your hand if you are still in school…
(my hand goes up)
I am on my final week and I think I am more ready for summer than my kiddos
which is crazy because I LOVE my class
and I will miss them
miss them a bunch
well what does June FIRST bring you…
you guessed it…
CURRENTLY
this month's sponsor is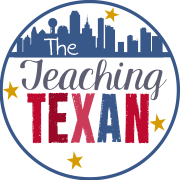 Thinking - Wimberley is very dear to my heart… my family and I have gone to Market Days in Wimberley every first Saturday March - December (it is closed Jan- Feb) since I was in like 2nd grade!!! So I have been there like over 200 times… maybe closer to 300 because sometimes I go there just for fun too… anyways… If you have seen on the nightly news… it was devastated… it is horrible… it is the worst thing I have ever seen that was caused by Mother Nature. This place was a tiny little town with the most serene and magical setting… gently rolling creeks and a beautiful river, giant cypress trees that shade the creeks and river, and charm charm charm… It just breaks my heart to see the pictures from there… just unimaginable!!! if you want to see some pics look up the hashtag #wimberley on Instagram and see for yourself…
the sad thing is the terrain is changed forever… the grand cypress trees that once framed the river are now fallen victims from the wrath of the flash flood… some of these trees were estimated to be over 500 years old… and maybe older… it truly crushes me!!! the sights and stories are unimaginable just mind blowing…
there is estimated over 300 homes just in the Wimberley area were washed away or severely damaged…
not only were several people washed away BUT lots of pets were washed away too
dogs, cats, birds, and even a tortoise are some of the rescued animals I have seen
many of these pets are being found along the banks wet and scared…
but many of them are also not microchipped or have any ID and so they are being housed at Wimberley Adoption Group and Rescue… or WAG… until there owner can claim them
also some are being housed at WAG because their owners do not have a place to take them home to.

My heart is telling me to ask for donations for WAG…
I usually get around 200 link ups on my CURRENTLY and if everyone donated at least one dollar…
I could deliver a nice donation check to WAG.
You are not required to do this… but if your heart is calling to you too… here is the donation button


I will leave the donate button open for 2 weeks. My goal is to get $200 to donate to WAG!!!
My DREAM GOAL is $500 *wink*
please spread the word through your CURRENTLY POST!!!
by using this little pic
alrighty thanks so much for taking the time to read that and
fingers crossed donate
here is your template!!!

on SUMMER LOVIN… write a few things you are going to LOVE about this summer… I always say pick 3 because 3 is my favorite number
but if you want to do more or less… just do it!!!