Alison Hislop is a 3/4 grade teacher in
AUSTRALIA...
How awesome is that?
and her blog....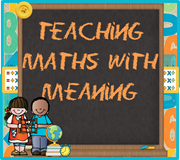 is my LOOKY LOU BLOG!!!
ONE I can't get over the fact that Alison is in Australia
I am super excited to be able to feature a teacher in AUSTRALIA!!!!
AND TWO....
she has some really great ideas!!!
REALLY GREAT IDEAS!!!
I mean check this out!!!
on Mondays Alison posts math games...
this is so cool and they are fantastic!!!
click on the pic to head to her latest game
which is...
FLIP 3 and ADD...all of the directions are included in the free download...
FREE DOWNLOAD
not only does she have cool math game freebies BUT
she also has some really fun paid items too...
seriously look at all of that stuff...
that is a bunch of resources and activities piled into one nice big unit
click on the pic to head to this item....
it is over 70 pages of decimal and fraction yumminess!!!
and then while I was stalking her blog...
I saw this...
I am always looking for great activities that reinforce number sense
and this my friends is a perfect activity for that...
plus
it is under $2
YEPPERS under $2
this is just a sample of Alison's creativeness...
her blog is full of ideas and strategies...
and not to mention it cures my nosiness
about how things are done in AUSTRALIA!!!
so if you haven't guessed it...
I HIGHLY recommend you head on over and check all of her posts and products
you won't be disappointed
and if you do happen to stroll on over..
tell her Farley sent ya :)
TOODLES